Excellence In Action.
(844)4RUELAW
Lawyers Specializing in Personal injury,
Family law,
Criminal Defense,
DUI, more.
5-Star Legal Representation
Representing Individuals in New Orlean, Kenner, Covington, Slidell, Amite, Mandeville, Hammond, and Gretna, Louisiana (Jefferson Parish, St. Tammany Parish, Tangipahoa Parish, Washington Parish, St. Charles Parish, Baton Rouge, and all other Louisiana parishes.)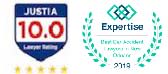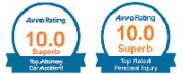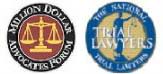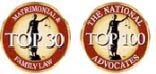 Client Reviews
Call (844)4RUELAW!
SIMPLY THE BEST!
There is no doubt Mr. Rue is the best! He will defend you like no other attorney! If you tried others, you will notice the difference! Poised, confident, and intimidating to the opposing side. He shuts down the other side! My wife did not show up to court twice! Settled child custody out of court.
5-STAR REVIEWS ARE ABSOLUTELY CORRECT.
Mr. Rue helped my wife and I with a very difficult situation. Couldn't be happier with the end result. He was professional and prompt the entire time. Never had a problem reaching out to him and getting a quick response. Hope I never need an attorney again but he has a client for life!

VERY PLEASED WITH PERSONAL ATTENTION.
Stephen Rue and his associate Raul have done a great job in representing me in my divorce and defending my prenup against my ex-husband. I highly recommend them for any of your legal needs. Stephen did an excellent job in court both times that we went before the judge. I am very pleased with the outcome he got me.
BEST LAWYER IN COURT.
My husband and I needed an attorney and Stephen Rue was our man! He was very professional and immediately got to work on our case. Our case was settled within a year. He has a lot of knowledge and a very strong presence that give him an edge over other attorneys.
Personal Injury & Criminal Law Attorneys in Kenner & Covington, Louisiana
Stephen R. Rue
Attorney at Law
Attorney Stephen Rue has been voted the "Best Attorney" in the Greater New Orleans Area and is proud to be a lawyer that so many people rely on. As an experienced litigator, he is dedicated to achieving the goals of every client he serves. His firm proudly represents personal injury, criminal law, and family law clients throughout the greater New Orleans area. Call his Kenner or Covington office today to schedule a consultation with a Louisiana attorney who's committed to your justice.
A Personal Injury Law Firm That Fights For You
We have a culture of caring and having our clients as family members. When you've been injured due to someone else's negligence or wrongful acts, you deserve an attorney who will stand by your side and fight for the compensation you deserve. You will be heard, understood, and valued at Rue Law Firm.
Top Litigation Team Serving You
Rue Law Firm's team of experienced litigation lawyers and paralegals offer unparalleled legal advocacy and guidance.
---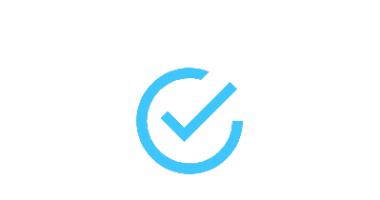 34 Years of Experience
Get Started
Schedule a Meeting Today
Rue Is Here
For You
The civil and criminal litigators at Rue Law Firm represent clients across a wide variety of lawsuits and criminal charges. They are ready to listen to your story and seek your fair financial compensation after a car or truck accident, slip-and-fall, dog bite, medical error, or any other injury that resulted from another's negligence. And if you've lost a loved one in an accident, they can help you understand your rights and options for filing a wrongful death claim in Louisiana.

If you've been charged with a DUI or another traffic/drug crime, Rue Law Firm's criminal justice attorneys will stand up for your rights and pursue your best result. With their decades of litigation experience, they can provide the reliable guidance you deserve during this difficult time.

Also known as Stephen Rue & Associates, the Rue Law firm is dedicated to providing you with the holistic legal representation you need. That's why Attorney Stephen Rue and his associates also offer family law and divorce services. Whether you're reshaping or defending your future, turn to them for skilled and caring support.
Why Choose Rue Law Firm?
Highly Rated
Stephen Rue and his team are highly respected New Orleans attorneys. Put their skill and positive reputation on your side.
Excellent Litigators
An experienced trial attorney can make a huge difference. Go to court with confidence when you choose Rue Law Firm.
Happy Clients
You deserve an attorney who cares about your future. Mr. Rue is committed to securing your optimal result, no matter what.
Helping You Move
Forward After an Injury
Injuries from accidents and negligent actions can be life-altering. You deserve to make an effective recovery — without the burden of overwhelming medical bills and lost wages. The personal injury attorneys at Rue Law Firm are here to help you put your auto accident behind you. Reach out today to team up with an attorney who will fight for your maximum financial compensation. Initial consultations are free for personal injury clients.
No matter what legal challenge you're facing, you should have a dedicated advocate by your side. Criminal law attorneys Stephen Rue and his team are here for you.
From DUIs to domestic violence, and theft & shoplifting to speeding tickets, they can help you when you need it most. Rue Law Firm believes that one mistake does not define you, and it should not define your future. Whether you're guilty or innocent, the attorneys at Rue Law Firm will defend your right to a fair outcome that matches your unique needs and situation.
With office locations in Kenner, Covington, and Gretna, Louisiana, Rue Law Firm (also known as Stephen Rue & Associates) represents individuals and their families throughout the greater New Orleans area. If you or a loved one has been charged with a crime, you deserve a trusted criminal litigator to fight for your rights and future. Rue Law Firm's attorneys' skill in the courtroom and focused commitment to their clients are reflected in their impressive success record. Call today to get set up with an initial consultation and start seeking justice.